The White Mountain National Forest (WMNF) is the most visited and second-largest national forest in the United States. If you haven't already, you'll want to visit this beautiful place at least once in your life. There's a great history behind it, amazing hikes to explore, and gorgeous scenery to take in.
What Can You Do in White Mountain National Forest?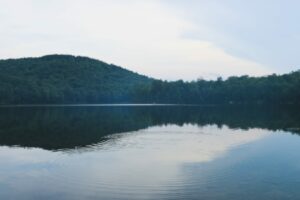 There is plenty to do in the White Mountain National Forest! From skiing to hiking to eating, here are some of the must-see places in New Hampshire:
Hiking in White Mountain National Forest
Although every hike in the forest will be a good one, there are some that stand out from others. If you're looking for hikes for the family or an outdoor enthusiast looking to explore new territory, here are some trails to consider:
Crawford Notch Trail
The Crawford Notch trail is a 6.2 mile loop trail outside of Bretton Woods. With an elevation gain of 2,434 feet, it's a challenging route, but it's actually the oldest, continuously used path on the continent. Visitors can choose to backpack or hike, as well as camp in the area. Dogs are also welcome, but they have to be leashed.
The Gulfside Trail
This easy, 1.3 mile one way trail in the Mount Washington State Park is perfect for those who want to spend their day exploring the White Mountain National Forest without any strenuous hikes. The Gulfside Trail gives visitors a chance to come across many different types of plants, trees, and wildlife along the way, including deer. It connects with several other trails if you want to do a loop, including the Jewell Trail and Crawford Path, totalling 9.3 miles.
Mount Lafayette and Franconia Ridge Trail Loop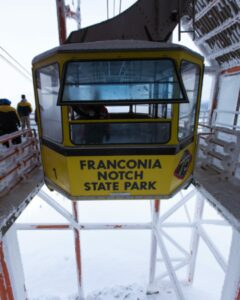 This is a strenuous, 9.3 mile trail near Lincoln that's perfect for experienced hikers. Because the Franconia Ridge Trail traverses some of the most beautiful sections of the forest, it is worth every ounce of effort. With an elevation gain of 3,809 ft, it gives visitors the chance to see this vast wilderness's high and low elevations. Mount Lafayette is the highest mountain outside of the Presidential Range, too! There are also many excellent spots to stop along the way for a picnic. However, it is absolutely necessary that you come prepared for this trail. Weather can change suddenly, but hiking boots and trekking poles are highly recommended. The trail can also be poorly marked at times.
Lower Ammonoosuc River Falls Trail
Visitors can see the best of what New Hampshire's White Mountain National Forest has to offer on the Lower Ammonoosuc River Falls Trail in Carroll. This 2.4 mile trail gives visitors a chance to see the beauty of cascades, waterfalls, and forests that the area has to offer. This easy trail is perfect for travellers who enjoy nature but don't want an arduous hike. The falls will be in a cove of rocks that's a popular spot for swimming and fishing.
Mount Chocorua
Some people choose to climb Mount Chocorua of the Sandwich Range not for the view from the top but because of what they can see on their way up. The Bristlecone Pine Forest, the Presidential Range, and the Jackson Lookout are all along this 10.1 mile loop trail. Mount Chocorua is a stop on the Appalachian Trail and is one of the most popular hikes in the White Mountain National Forest. The views from the summit are spectacular, and this is often a good spot for viewing wildlife.
Champney Falls Trail
If you're looking for a little more of an adventure, try the Champney Falls Trail in Albany. This hike is a 3.1 mile round trip, but it takes hikers through the beautiful Lye Brook Wilderness Area and passes Champney Falls. This is one of the best hikes for seeing wildlife, with trails along the way where deer, moose, and bears are often seen. The trail is easy enough for beginners, but it's worth mentioning that the hike is not stroller or wheelchair accessible.
Black Cap Trail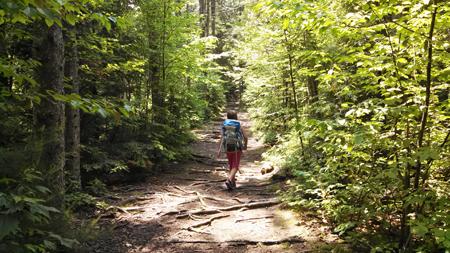 The Black Cap Trail located in Conway is a relatively easy hike with about half of the trail being flat and the other half having rolling hills. There are some stunning views of lakes and mountains along the way! The trail is a short 2.3 mile round-trip, but you're sure to see a good number of smaller animals, including birds, chipmunks, and squirrels. Overall, it's a great hike for kids and dogs.
Welch-Dickey Loop Trail
Another great hike for beginners to experienced hikers, the Welch-Dickey Loop is a flat trail over 4 miles long. The walk in the Thornton area takes hikers through vernal pools, a forest of maples and beech trees, and past the Welch Mill. It's is accessible for strollers and wheelchairs, so it's a great choice for families.
Mount Moosilauke and South Peak Loop
Mount Moosilauke, near North Woodstock, is the highest peak in the White Mountain National Forest and is one of New England's most visited hiking destinations. The trail is a tough 8.2 mile hike up to the summit, but you'll be rewarded with views of four states and Vermont's Green Mountains. You can also take in plenty of wildlife on your way to the top if you're lucky, including many different birds (it is a great hike for birders) and deer.  This trail is a difficult hike for beginners, but it can be worth the challenge.
Mount Whiteface and Passaconaway Loop Trail
This is another steep and challenging 11.3 mile hike up to the top of Mount Whiteface. You'll need plenty of water and electrolytes before starting this one, and plan to bring a few rounds of hiking snacks as you will be out on the trail for a few hours with this hike. This trail will definitely be hard work, but the view from the top is incredible. You'll get a full 360-degree view of all four states and Vermont's Green Mountains on clear days and plenty of sights of wildflowers. Parts of it are very rocky, but there are many places to stop and hang out.
Arethusa Falls and Frankenstein Cliff Loop
This is a scenic 4.9 mile hike in the White Mountains near Harts Location. After you pass by some abandoned railroad tracks, you'll come to Arethusa Falls. This waterfall has two tiers that cascade down over large boulders before ending its journey into a deep pool below it. At the falls, you'll find a swimming hole that people love to go into.
The Presidential Traverse
For those who want to hike for an extended period of time and see the best of what New Hampshire offers, this is your trail. The Presidential Traverse spans over 20 miles throughout four different mountain ranges, including the Franconia Ridge Trail, Pemigewasset Loop, Kinsman Range via Wildcat Mountain or Old Bridle Path, and the Twinway of the Presidential Range. The Presidential Traverse is the most rugged and difficult of all the trails in White Mountain National Forest, with many challenging rock scrambles and steep climbs. You'll want to hike carefully with this one.
Skiing (and Snowboarding) in White Mountain National Forest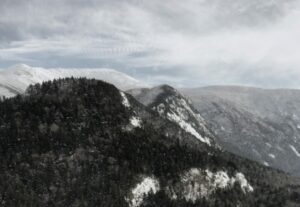 If you love winter and winter sports, there are plenty of amazing places to hit the slopes in this national forest. Here are just a few to choose from:
Waterville Valley Resort
With over 60 trails and 10 lifts, there are plenty of skiing trails available to visitors of Waterville Valley. The area has more than 260 acres of alpine terrain, 120 miles of hiking trails, and 70 kilometers of Nordic trails. They also have a Kids Ski Free Pass and lessons available. And, if you're visiting in the summer, a ski ramp you can take advantage of near the ski lift just outside of the main part of town.
Cranmore Mountain Resort
Cranmore Mountain Resort can be found in North Conway. It is home to 56 trails and 7 lifts spread across 170 acres. Not only can you ski, but there are also swing rides, snow tubing, and mountain coaster rides available to visitors. In addition, the resort offers beginner ski and snowboard lessons using the Terrain Based Learning Method™.
Cannon Mountain
Located in Franconia, Cannon Mountain is the highest ski area summit in the state (over 4,000 feet). It is also home to the longest vertical drop in NH at nearly 2,200 feet. The area has nearly 100 trails and 11 lifts in its 285 acres. Visitors can also ride on the Aerial Tramway, participate in one of the main special events, or visit the Flume Gorge.
Loon Mountain Resort
Loon Mountain Resort features 61 trails, 11 lifts, and 12.5 miles of Nordic ski trails spread over 370 acres. Found in Lincoln, there are plenty of trails for any ski level and the snow is amazing. In addition to skiing, you can take part in ice skating, snowshowing, ziplining, and more.
Dining in White Mountain National Forest
There are so many delicious places to eat in the White Mountain National Forest – we can't simply name them all! But if you're in the area, these are some great places to grab a bite.
Coyote Grill
The Coyote Grill in Waterville Valley, NH has some very creative meals, especially on their specials list! Locally sourced ingredients make up a bulk of the menu, and specials can include elk, the raw bar, and venison. The menu changes seasonally, so you'll always find something different! Kids also eat free off the kid's menu on Sundays.
The Common Man
The Common Man has a few different locations, including in Lincoln, Ashland, and Concord, among others. They're also the parent company to a number of other restaurants and general stores across the state. The one in Lincoln, however, is a must-go for us and from the Nantucket Pie to the Macaroni and Cheese, the food is delicious. You even get free white chocolate with your receipt (you can buy a bar at the front desk, too)!
Abenaki Trail Restaurant & Pub
Found in North Conway, the Abenaki Trail Restaurant & Pub is a great place to stop with friends and family. The homemade chips, poutine, and wings all come highly recommended! Those visiting North Conway go back time and time again.
Black Mtn Burger Co.
if you're looking for another family themed restaurant where there's something for everyone, the Black Mtn Burger Co. in Lincoln is another must-do. With plenty of comfort foods and creative burgers, the rustic décor adds to the amazing atmosphere.
More to Do in the White Mountain National Forest
Aside from eating, hiking, and skiing, there are of course other amazing places to visit in the White Mountain National Forest! Here are just a few ideas:
Polar Caves Park
The Polar Caves can be found in Rumney, NH. The area is home to 9 granite boulder caves, mazes, and trails. There's even an animal park that features deer and ducks. You can also try your hand at getting out of the giant chair that sits outside the caves! Whether you want to mine for gems or enjoy a picnic, this park has plenty of things to do for the whole family.
Whale's Tale Water Park
Voted a top water park in the country, you can hit the water slides or take a surfing lesson in simulated waves at the Whale's Tale Water Park. Located in Lincoln, the park is only open between the end of June to the start of September (in 2022, it is open between June 18th to September 5th). Hours and prices vary depending on the time of year so be sure to check their website before visiting.
Cascade Park
Want to visit a natural waterslide? Take a trip over to Cascade Park in North Woodstock! The Crystal Cascade is great for tubing, too. And if you don't want to take a slide, there are plenty of small pools for you to relax in. It can get pretty busy on those hot days! But after you've gotten your fill of the crystal clear water, you can head into town for a bite to eat at the Woodstock Inn or visit one of the area's many unique shops.
Bretton Woods Stables
Located at the historic Omni Mount Washington Resort, the Bretton Woods Stables offer some stunning views of the local area. There are trail and pony rides available between May and October and carriage and sleigh rides available year round (except for Sundays). And once you're done horseback riding, the area has other activities including shopping, golfing, tennis, and more.
What to Expect When Visiting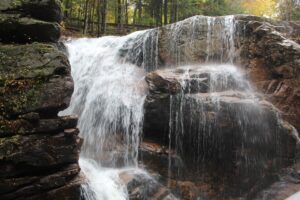 The weather when visiting the White Mountain National Forest can drastically change depending on when you go. The summer months bring more rain and fog, whereas the winter months are typically cold with snow. An excellent time to visit is in the fall when the leaves change and temperatures are not yet frigid (this is the same advice we give on when to visit Maine). If your trip involves going up a mountain, winds can be dangerous and weather can change drastically very quickly, so always plan ahead. Pay heed to any warnings.
You should always prepare for the weather and dress accordingly. For the summer months, bring sunscreen and a hat for protection from sun exposure or rain showers.  Even in the summer months, you will want to pack a windbreaker as the elements can change in a hurry.
In the colder months, wear warm clothing such as gloves, hats, jackets, and scarves.
We recommend that you wear sturdy hiking boots or shoes to protect your feet from rocks, sticks, and other debris when walking the trails.  The White Mountains can be home to some serious winter weather, so this is an area where you want to pull out all the stops.  Everything from a great jacket, to cold-weather gloves and a hat, and even accessories like snow pants and a neck gaiter would not be considered overkill in these parts.  It can get cold and windy, but in some ways that is part of the allure.
Where to Stay in the White Mountain National Forest
The WMNF has a wide range of accommodations, including hotels, cottages, condos, resorts, and motels. Even if you're camping, there are plenty of campsites to choose from. You can use resources such as Visitwhitemountains.com to look for places to stay, but here are a few recommendations.
Hotels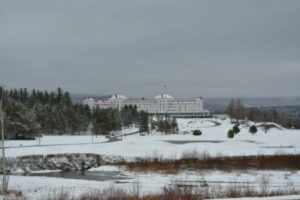 There are plenty of stunning hotels available in the White Mountains! One we mentioned previously that is regularly highly recommended is the Omni Mount Washington Resort. Built in 1902, guests can visit the stables, golf courses, zip lines, delicious restaurants, hiking trails, and more without going too far.
There is also the Black Bear Lodge at Waterville Valley. A condo-hotel, it's right in the middle of the Waterville Valley Resort and is close to all the action including dining, hiking, and skiing.
AirBnBs
Of course, there are also plenty of stunning AirBnBs in the national forest. Many homeowners only visit for a few weeks a year, or maybe for a season or two, and open their home up to guests during other parts of the year. You can find plenty of homes and condos for rent in the area! Many also have a charming rustic décor that perfectly fits the vibe of the White Mountains.
Campgrounds
There are plenty of campgrounds scattered throughout the White Mountains (one of the benefits of it being a national forest rather than a national park!). One that comes highly recommended is the Crawford Notch Campground. Located along the Saco River and the Presidential Range Tour National Scenic Byway, there are secluded campsites as well as log cabins available for reservations. While there are plenty of chances to hike, bike, and tube on the Saco River, it's important to note that cell service and Wi-Fi are extremely limited here!
There are more camping options as you traverse north, toward the Green Mountains, Lake Willoughby, and Northern Vermont. It can be a great area to roam and explore.
How to Enter the Forest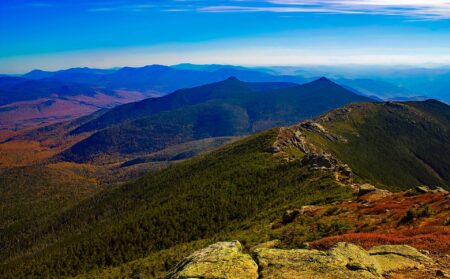 You can enter all of the forest's lands and trails for free as they're open all year-round. You're able to explore any part of the forest (except for certain developed sites) whenever you'd like, with the exception being certain developed areas and trails. Before choosing a site, be sure to keep an eye out for animal warnings, especially if you're going to be out after dark. Bears and moose are common in the area.
To enter certain developed sites of the forest, you need to purchase a recreation pass. The passes are fairly cheap. An annual pass costs $30, an annual household pass costs $40, and a daily pass costs $5. You can get these passes at the self-serve pay stations spread across the entry sites. Display the pass at the front of your car, and you're ready to go!
Be sure to do your research before visiting, as there are countless routes available. Many different trails vary in difficulty and length, including the very popular Presidential Range. Some of the more challenging trails even require a permit or an accompaniment by a ranger. Be sure to contact the ranger station to arrange for these permits and learn more about the trails.
Other Facts About the White Mountain National Forest
If you're interested learning more about the history of the forest and the area overall, here are some cool facts to know:
The forest is named after the White Mountain range. It's home to some of the oldest mountains on Earth, including Mount Washington in the Presidential Range. You can also find the Saco River and Lake Winnipesaukee here.
National Geographic named it one of America's 20 "must-see" places for its beautiful scenery and wilderness appeal. In addition to hiking trails, you can enjoy miles upon miles of biking trails as well as wonderful snowmobiling or cross country skiing destinations.
The White Mountain National Forest is located in the northern part of New Hampshire and shares a border with Vermont, Maine, and Massachusetts. It offers some fishing opportunities in various lakes or rivers nearby, including Lake Umbagog which has trout that are over 30 years old! The forest also includes Mount Washington State Park — one of the oldest parks east of the Mississippi River.
It's home to many different varieties of wildlife such as moose, deer, black bears, beavers, porcupines, coyotes, and snowshoe hares, just to name a few. It's possible to find them on trails or by driving through the forest and looking out for their tracks.
Is White Mountain a National Park?
No. White Mountain is a National Forest, and not a National Park. While it is definitely New Hampshire's crown jewel when it comes to outdoor scenic areas, it doesn't have the status of a national park. While National Forests are very-well managed by the National Forest Service, they still afford more freedom than national parks.  You can typically camp throughout a national forest (assuming you abide by the rules) and you can have things like ski areas in a national forest but not a national park.
Another advantage is that White Mountain is THE most-visited national forest in the USA, so it is the king of the hill in terms of attention and resources.  If it was a national park, it would be competing mightily for resources with areas like Yosemite, the Grand Canyon, and Yellowstone.
Which trail will you be heading to first on your next visit to White Mountains National Forest? Let us know below!