The Virginia Creeper Trail is a 34-mile long trail located in the southwest region of Virginia. Despite its name, the trail winds through the Appalachian Mountains and offers some of the most beautiful scenery in the state. If you're looking for an exciting hiking adventure, then you're in for a treat! In this review, we will provide a comprehensive overview of what it's like to bike or hike this amazing trail, address biking concerns, look at nearby towns, and other Virginia bike trails to consider.
Where is the Virginia Creeper Trail?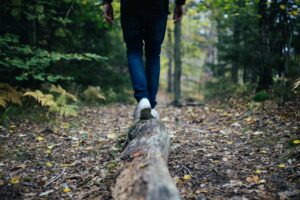 The Virginia Creeper Trail is located in the Jefferson National Forest. The trail begins at Whitetop Mountain, which is a part of Mount Rogers National Recreation Area. The trail continues through Damascus and then ends up at Abingdon. One section that you might want to pay particular attention to is the section between Whitetop Station and Taylor Valley Road. This portion only spans a couple of miles, but it's considered to be the most difficult part of the trail.
The Trail Experience
In total, the entire length of this trail spans 34 miles long. It's considered to be moderately difficult, so it will be pretty challenging for beginner hikers and bikers. The hike will take several hours to complete depending on if you're hiking or biking. There are a few steeper uphill climbs, but for the most part, the trail's climbs are manageable — but expect plenty of gradual ups-and-downs. The terrain varies from forests to open meadows, so there's a lot of attractive scenery to take in. It is also highly accessible and easy to follow, as it has been developed into a well-maintained path.
The trail itself is a former rail trail that has been converted into a hiking and biking path. Some parts are paved, while others have dirt or gravel paths. As far as what you can expect along the way, there are plenty of wildlife viewing opportunities. Since this area is surrounded by national forests and wilderness areas, it's not uncommon to see deer grazing. Occasionally, you may even spot a black bear looking for food scraps left by trash cans by careless campers who didn't clean up their camp kitchens. It's recommended to keep all your backpacking equipment inside bags and away from animals of any kind at night.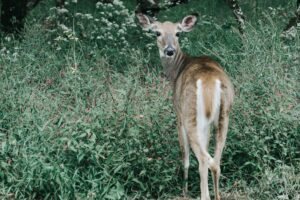 Hikers will enjoy plenty of beautiful sights as they make their way through the Appalachian Mountains. The Creeper Trail is also known for having many tunnels and trestles that cross over creeks and rivers. From Whitetop Station, the second highest peak in Virginia, you'll travel downhill through open farmlands, fields, forests, Christmas tree farms, running streams, and creeks. You'll pass through dozens of wooden trestles as you make your way along this historic path. There are a few nearby towns you'll pass though, too. The Virginia Creeper Trail intersects with the Appalachian Trail at several points, so if you're looking for a longer hike in Virginia, there's plenty of crossover between these two trails.
Footing on the trail is generally very good. You can probably do this hike with general hiking shoes, or with any type of bike outside of a road bike.  Don't expect much pavement – only in certain spots. We would say 97% of the trail is unpaved.
Because of the rolling terrain and relatively forgiving footing, you will find that the trail is good for running.  Bring your trail running shoes if this is your thing.
If you enjoy wine, you will pass the Abingdon Vineyards, a great winery with a nice tasting room. It can be a good destination, or place for a planned stop.
For those of you fly fishers who might be packing plenty of gear on your ride or hike, the Holston River is one of the premier trout streams in Southwest Virginia. If you have fly fishing waders and a rod, bring them along. You can do some catch-and-release and add a dimension to your day.
The section between White Top and Damascus is pretty steep, and the area from Alvarado to Abingdon is not as steep but still a climb.  The flattest part of the trail is probably the section from Alvarado to Damascus.
Should You Walk or Bike?
Many people choose to bike along this trail because it's a designated bike route. However, a lot of choose to walk, too, as there can be a challenge to biking this particular trail. If you do choose biking, then we recommend bringing a mountain bike. The trail is pretty smooth, but there are a few rocky sections that a mountain bike could easily handle. Mountain bikes are certainly not mandatory as you could still opt for a road bike or something similar. You just need to be careful not to get stuck in those rocky sections.
There are also several areas where the trail is very winding and narrow. Biking through these sections can be treacherous if you are on the wrong type of bike or not very experienced. That's why you'll need to be alert and take your time. There's no need to rush through the trail as there's wildlife around every corner and gorgeous views just waiting to be seen. There are countless opportunities to bike, run, walk, fish, horseback ride, cross country ski, and geocache. Whether you walk or bike, take numerous stops along the way to capture serene photos, rest, or just enjoy the view.
Nearby Towns
The Virginia Creeper Trail passes through several nearby towns. You'll go through the historic town of Abingdon, which is only miles away from the trail. There's a visitor center located in Abingdon, which is open seasonally. The town of Damascus is also located near the trail. This is a great place to stop for lunch or dinner, as there are several restaurants available.
The town of Whitetop has the highest elevation of any town in Virginia, so it's a great place to stop and enjoy the views from high up. There are several other small towns located near the trail, including Green Cove Springs, Volney Hill Road, and Laurel Bloomery. These towns all have restaurants, stores, novelty shops, and other amenities for hikers and bikers.
When To Do the Virginia Creeper Trail
The Virginia Creeper Trail might be open year-round, but that doesn't mean it will be enjoyable 12 months out of the year.
If you are cycling, then you probably want to aim to do the trail sometime between April and November.  The winter and early spring months can present snow and ice, and unless you are training for something extreme, there is no need to mess with icy trails.  With that said, during a snow-less winter, a winter day can still be a fine time to ride the trail.
Because the primary trail surface is gravel (it is generally not paved) you want to give the spring thaw a little time before tackling the trail or you might encounter too much mud.  For the same reason, you might want to avoid riding the trail after a rainy stretch.
For hikers, of course, the snow, ice, and mud might be less of a big deal.  Just be sure you have the right footwear.
Other Virginia Bike Trails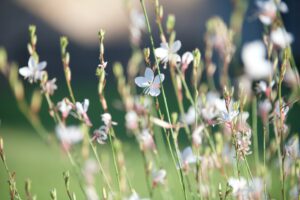 There are other exciting bike trails in Virginia that are worth exploring, including the W&OD Trail and the famous Virginia Creeper Abingdon Terminus Trail.
W&OD
W&OD stands for the Washington & Old Dominion Railroad, which is a 45-mile long rail-trail that runs parallel to the Potomac River. The W&OD trail is a great option if you're looking for a long urban bike ride. It goes through several counties in Virginia and has a wide variety of scenery. You'll ride through dense forests, pastures near horse farms, rural towns, and the outskirts of Washington, D.C.
Leesburg is a great place to plan a stopover if you are riding through on a bike, with its downtown charm and restaurants.
It's a great biking trail for experienced bikers, as it has many hills and some rough patches. The terrain is paved and well-established, with several grocery stores, restaurants, and shops along the way. You may find the trail to be slightly crowded, but it's definitely worth a ride. There are several historic spots to stop and visit, as well, and the trail overall is very accessible.
Iron Mountain Trail
The Iron Mountain trail starts at the Damascus town park and runs for approximately 25 miles, ending at the Allisonia parking area near the New River. The trail itself is a mix of singletrack and doubletrack with plenty of technical sections and challenging climbs, so be prepared to work up a sweat! And with this type of surface, you will definitely want more of a mountain bike setup.
As for the scenery, it's simply stunning. The trail takes you through lush forests, across sparkling streams, and past stunning views of the surrounding mountains. The fall foliage is particularly spectacular, with vibrant shades of red, orange, and yellow painting the landscape.
The terrain can be quite rocky and rooty in places, so it's definitely not a ride for the faint of heart. But for those up for the challenge, the rewards are well worth it. From exhilarating descents to jaw-dropping vistas, the Iron Mountain trail has it all.
Heart of Appalachia Bike Trail
We are also big fans of the Heart of Appalachia bike trail. The trail begins in the town of St. Paul and winds its way through the stunning mountain scenery of the Clinch River Valley, ending in the town of Breaks. It covers a total distance of approximately 128 miles (yeah, this one can be a multi-day ride), with plenty of options for shorter rides along the way.
The scenery offers rolling hills, lush forests, and sparkling streams at every turn. You'll pass through quaint small towns, historic sites, and even cross over the iconic Clinch River, which is home to a variety of fish and wildlife.
As for difficulty, the Heart of Appalachia trail is considered moderately challenging, with plenty of steep climbs and technical sections to keep you on your toes.