You may have heard about Laguna Beach, California. Located in Orange County, it's one of the most famous areas in the state. Thanks to its beautiful views and laid-back vibes, Laguna is visited by 3 million tourists per year, and the number is only growing. Outdoor lovers come there to relax on the beach, surf, camp, and of course, enjoy the hiking trails.  You are also not far from some of the best tide pools in the USA.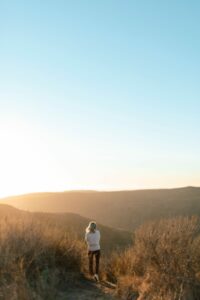 One of the most well-known hiking trails in the area is Top of the World, which is just adjacent to Alta Laguna Park and boasts both views of the hills and ocean. This trail is only a 56-minute drive from downtown LA, and you can get there by public transport with a train ride that will take just over an hour. It'll be perfect for a short weekend getaway from the busy city!
In this post, we'll look at the Top Of The World hike, and why you'll need to put this place on your bucket list!
What Do You Need To Know About the Top of the World Hike?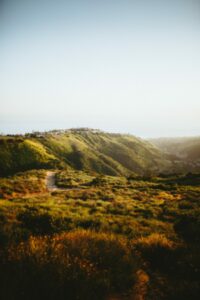 How Can You Get There?
Getting here is pretty easy. You can catch a train to Laguna or choose to drive. If you are driving here, you can park your car in Aliso Viejo's Canyon View Park or at the end of Canyon Acres Drive near the residential areas of Laguna Beach.
What Trails Are Available?

There are several trail options in Top of the World that you can choose from, depending on your fitness level, how far you want to hike, and what kind of views you are looking for. These trails are open all year round so that you can enjoy them anytime you have some spare time with your friends, family, or simply for some "me time."
West Ridge Trail to the Top of the World

This trail is considered the easiest one out of the three, and it is only 5.4 miles from start to finish. This trail is also dog friendly, but you'll need to keep them secured with a leash. It takes just under two hours to complete and has a elevation level of 187 m.

Top of the World Loop

If you're up for something a little more challenging, you can try the 6.5 miles Top of the World Loop trail. This trail has been graded as hard, so don't forget to bring your proper hiking gear and plenty of water with you if you decide to visit it. The loop trail takes about 2 hours and 20 minutes to finish, but many do choose to use it as a jogging or running trail!

Loop to Top of the World via Mathis and Car Wreck

This trail is considered the hardest route compared to others on this list. It's 8.8 miles long, takes over 3 hours, and needs proper hiking equipment. If you are a beginner, then we advise you to avoid this route and try the other two!
How Are The Views?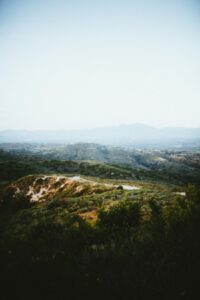 Just like many other beach hiking trails, the views from Laguna are nothing short of breathtaking. What you can see from the Top of the World is no different, with sweeping views of the beach and mountains.
This spot is a wildlife sanctuary, so you may catch a glimpse of rare and endangered plants and animals in the park! The trail is also famous for its natural rock formations and yellow flowers that cover the hills. Choosing to visit at sunset or sunrise is a delight as well.
If you decide to take the Loop trail, you can also visit Carolynn Wood View Knoll which was previously the site of a 3-million-gallon water reservoir.
What Else Is There To Do at Top of the World?
There are plenty of other activities you can do in the area. You can bring lunch and drinks with you to enjoy the view on one of the benches or you can take a short drive to enjoy camping in Lower and Upper Moro Campground, go for a dip in the beautiful tide pools in Laguna Beach, take part in water sports at the nearby beaches, and of course, visit the many restaurants and bars.
The information we provided above is sure to help you have an amazing time on the Top of the World trails in Laguna, California. We want to give you some parting tips before you go: Stay hydrated and bring your water bottle, have the proper hiking gear with you, keep people informed, and lastly don't forget to stay clean and not litter so that others can enjoy it as much as you did. Leave no trace, always!
Nearby, What Else is Close
If you make the trip to Top of the World, you are not far from a couple other pretty unique destinations.
About 2 1/2 hours to the east of you, the Salton Sea is a very unique place in North America.  A saltwater sea in the middle of a desert, it offers hiking and very unique landscapes.  If you have a daytrip in you, consider checking it out.
The, about 5 1/2 hours to your northeast, you hit Yosemite National Park.  Yosemite needs no introduce, being the home to Half Dome and El Capitan.  If you have not been to Yosemite, find a weekend to make the trip.  It is heaven.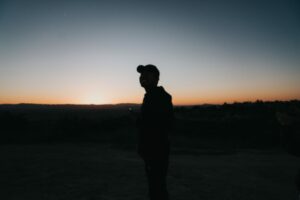 So, what are you waiting for, grab your supplies, and we'll see you in Laguna!