If you're the type of person who loves to get outside and enjoy nature, New Mexico is the place to go.  The outdoors in New Mexico is interesting and unique.
There are so many beautiful locations in the state that offer exciting outdoor activities such as hiking, camping, fishing, skiing, and more. Whether you want to visit one spot or explore different parts of the state over time, we'll show you some of our favorite outdoors-focused places to go!
Carlsbad Caverns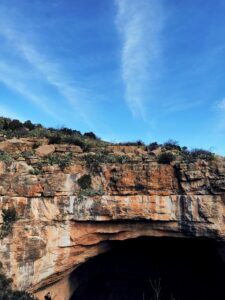 Carlsbad Caverns National Park is a perfect place to start if you're looking for a real outdoor adventure in New Mexico. It's actually one of the most visited parks in America with over 100 caves. There are two options for exploring the caverns. You can either you can take a guided tour or explore them on your own. Guided tours and self-guided tours are offered seven days a week except for some holidays.
While visiting the caverns, you'll see a variety of features such as stalactites, stalagmites, columns, and draperies. The Big Room is the largest cave chamber in North America and one of the most popular attractions. It's also called "The Great Room" because it measures over 33,000 square meters, which is about 8.2 acres. It's also one of the prettiest caves in Carlsbad Caverns National Park, so don't forget to take some pictures.
Be prepared for a couple things at Carlsbad Caverns: You will see bats, as an estimated 400,000 bats live in the caverns.  And know that you will be far underground as the cavern floor will likely be moist and damp. Be sure you have good footwear, or even waterproof boots with good grips, to avoid slips.
The park has a visitor center and picnic areas, but no formal campground.  If you are RV'ing or car camping, you will need to find a different place nearby.  However, with a permit, you can do primitive camping inside the park if you have a tent and backcountry camping gear.
If you have never been caving, it is a unique way to enjoy the outdoors.
White Sands National Monument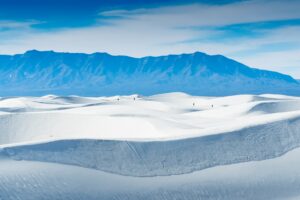 If you're looking for a place to go sand sledding (something we believe most people have never done), White Sands is the perfect spot. With miles of white sand to play on, you'll have a blast. It's also a great place for stargazing, which can be a really lovely experience. You'll be able to see a lot more stars here than you would in a city! If you want to relax and enjoy the outdoors, this is the spot.
White Sands National Monument is also a really popular place for hiking. The area has over 8 miles of trails to explore on. You're free to bike, hike, or run on the trails. The five trails include Alkali Flat Trail, Dune Life Nature Trail, White Sands Backcountry Trail, Interdune Boardwalk, and Playa Trail. Just south of White Sands is Alamogordo, which has amazing food. The city has tons of restaurants serving some very tempting dishes.
Santa Fe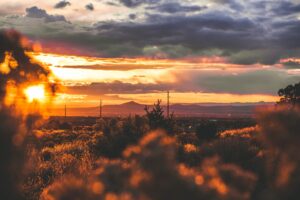 Santa Fe is a gorgeous city with plenty to see and do. The Plaza, which is the main square in town, is a terrific place to spend an afternoon. The plaza is surrounded by shops, restaurants, art galleries, and other attractions. Right next to the Plaza is Canyon Road. This street is filled with art galleries, shops, and restaurants as well.
If you're visiting Santa Fe with kids, drop into a few of downtown's museums and galleries. The local artwork reflects the city's Native American, Spanish and Anglo cultures, while introducing sights children can look for during the visit.
If you want to get away from the city, parks can be found nearby. We highly recommend Caja del Rio State Park. This option has a hiking trail, picnic areas, and prominent views of the Rio Grande. If you're looking for something a little more active, Bandelier National Monument is a great place to go. The monument has miles of hiking trails and plenty to see, including an ancient pueblo. Sante Fe is also home to some excellent hiking spots including those along the Santa Fe National Forest – Atalaya Mountain Trail, Dale Ball Trail, Chamisa Trail, and more. You can go biking, do some camping with friends and family, and even go fishing!
If you're looking for something even more active, take a trip over to the Santa Fe Ski Area. Just outside of town is a ski and snowboard resort. Santa Fe is also close to the Santa Fe Ski Basin which, during the winter, has snow sports. There's plenty to do in this city, and we're sure you'll enjoy your time here.
Taos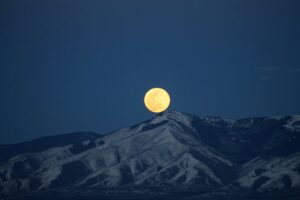 Taos is a popular ski mountain town located in the north central part of New Mexico. If you're looking to do some skiing or snowboarding, Taos is the place to go. The mountain is home to two major ski slopes and one lift that runs from base camp all the way up the peak. There's also a terrain park for those who want to do some tricks. The town also has plenty of other outdoor activities for those who don't ski or snowboard, such as hiking and horseback riding.
Taos is also home to some great restaurants, bars, and shops. Lcated in a valley at the base of the Sangre de Cristo Mountains, you're sure to see some beautiful scenery while you're there.
Taos offers wonderful spots for hiking, camping, and fishing to visitors in the summer. You can also go rafting down the Rio Grande River. If you're looking for some other activities, Taos has several excellent golf courses that are sure to challenge even the best golfers.
Bosque Del Apache National Wildlife Refuge
If  you are in to birding, you will not want to miss fall in the unique Bosque Del Apache Wildlife Refuge.
While it might not be the place you go for strenuous hikes or crazy water rafting, you will see more birds in their natural habitat than you can find in most other places. There have been over 370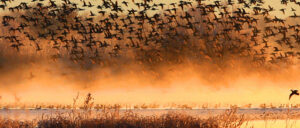 species of birds spotted at Bosque Del Apache, and the main event is the fall migration when cranes, geese, ducks, and other fowl come by the thousands.  Bring your binoculars and birding field guide, because you are going to see a bit of everything if you time it right.
San Juan River
San Juan River is one of the most popular rafting spots in New Mexico. The river flows from Colorado and then runs along the border with Utah before it reaches New Mexico. The river is the perfect place for those who want to go white water rafting or kayaking. The river has plenty of rapids, so you'll get a chance to do some exciting and wild things. Of course, the river is also one of the best fishing spots in New Mexico. It's full of Rainbow and Brown Trout, as well as several other types of fish.
You can even do some fly fishing while you're on the San Juan River. The fishing season runs for most of the year, so you can go anytime that's convenient for you. If you don't know how to fly fish, you'll want to pick up some guides or visit a local one in the area. Along the river, you'll get to see the red rock of the canyon walls. This will definitely be a sight to remember.
The river is also a great place for bird watching. You'll see plenty of different types of birds while you're there, and you'll be able to explore the area on one of the many trails. You can even camp around San Juan River if you'd like. There are plenty of places to set up your camp, the surrounding scenery is stunning, and let's not forget relaxing. If you're looking for a great New Mexico outdoor travel experience, the San Juan River is a great place to start.