From tiny wrens to pretty bluebirds, juvenile hawks, and even some terns, bird life is plentiful in my backyard and the nearby bird sanctuaries. But figuring out what kind of birds they are can be challenging until a friend prompted me to start looking at bird guides.
A birding field guide is the answer. Every person who is in to birding or birdwatching as a field guide within reach, without exception.
How do you choose the best one with so many guides on the market? Let's take a look at three time-tested options and what makes them unique so you can learn about the birds in your backyard, too.
The Sibley Guide to Birds, 2nd Edition (Sibley Guides) By David Allen Sibley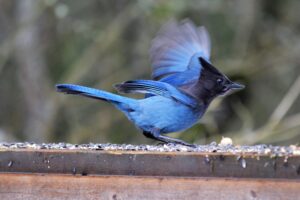 The Sibley Guide to Birds has been a standard birding guide for over 20 years. This time-tested favorite is now on its second edition, with expanded larger illustrations to make it easier to identify birds.
One of the best features of this book is that it works for both beginner birders and seasoned professionals, making it a source of in-depth information that is well-organized and easy to understand.
This guide profiles 923 bird species found in North America. Each bird profile includes illustrations, habits, voice descriptions, and tips for finding each bird in its environment. In addition, the profiles are arranged into bird families so you can better understand which birds are related to each other. The maps have been updated, and any new, common names for the birds are now included.
You'll find everything from notes on feather placement, tips for identifying tricky bird species, differences between males and females, and the differences between closely related birds.
Although most of the species covered in the Sibley guide are common birds to North America, some rarely-sighted are also included.
The combination of larger illustrations and expanded information over the first edition means this book won't fit in your back pocket. However, it makes an excellent reference guide to keep in your vehicle or home. Not surprisingly, dedicated Sibley readers choose to use their original Sibley guide from 2001 alongside the newer release from 2014 to get the best of both worlds.
Readers love this guide for its beautiful illustrations, which some say are preferable to photographs to identify bird markings. However, there were some issues with the printing colors in the initial release of the second edition, so make sure you choose editions printed in July 2014 or later.
National Geographic Complete Birds of North America, 2nd Edition by Jonathan Alderfer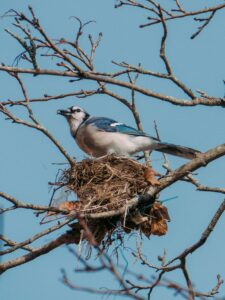 We all know National Geographic for its years of animal documentaries, relationships with animal experts, and stunning cinematography and photography. Growing up, I loved gazing at the fantastic pictures in their magazines and studying their films. So it doesn't surprise me that an organization so dedicated to exploring the animal kingdom would be able to produce a top-rated bird guide, as well.
The National Geographic guide covers more than 1,000 birds found in North America, including familiar residents and occasional visitors. What sets The National Geographic guide apart from other guides is that it uses both incredible photographs and illustrations to give you the best chance to identify bird species.
Birds in this guide are organized by family groups with the most updated taxonomic information matching the guidelines set forth by the American Ornithologists' Union. Each family is broken down into separate bird entries. Each bird entry includes information and illustrations showing differences in gender, age, feeding habits, nesting behaviors, and their migration routes. You'll also find details on size descriptions, singing behaviors, habitats, and flying behaviors.
This book is so in-depth you won't be able to carry it out into the field, but it makes an excellent at-home research book to learn and discover local birds in North America. Many basically use it as a coffeetable book.
Readers just love it for the detailed and accurate photos, maps, and charts. It's well-known for its depth of information relating to every stage of bird life, too. You'll also find tips on finding the birds in their habitat and how to understand variations in each species.
The Crossley ID Guide: Eastern Birds (The Crossley ID Guides) by Richard Crossley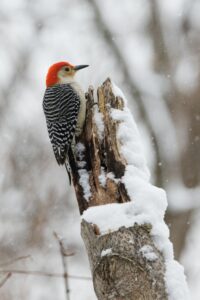 The Crossley ID Guide takes a different approach to identifying birds. Crossley's revolutionary guide aims to simplify birding so that everyone can enjoy learning about birds in their natural habitat. To do this, Crossley included all the standard information, including details such as the shape and size of each bird, the likelihood of spotting it, its color variations, and its behaviors. These very accurate descriptions make it easier to spot and identify birds.
Even better, Crossley wants you to see how these animals look and interact in their environment. This guide contains plenty of photographs depicting how birds look up close, in their habitat, and from further away so you can have a better chance at identifying them. You'll also find pictures of the birds in flight and different plumages.
This guide features well over 640 birds in the United States. The vast amount of pictures and information in this guide make it too large to carry on the trail, but it makes an excellent resource.
For those new to birding, Crossley includes a guide at the beginning of the book to teach you how to use it to become a better birder. In the back of the book there are indexes to look up birds by their common and scientific names. The book is split into two large sections: waterbirds and land birds.
One of the typical problems with using photographs for bird identification is that they only give a snapshot of a single bird at a single point in its life. However, Crossley overcomes this challenge by including groups of pictures of individual birds and the birds in their natural habitat, giving you a better view of what the bird should look like across the species. In short, this guide shows us birds in the way we would see them in their habitat.
Which Guide Do We Recommend?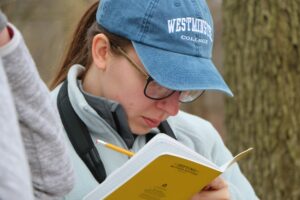 Based on personal experience, all three guides are accurate and in-depth references for beginner and advanced birders. If you are brand new to birding or prefer in-depth illustrations, I would lean towards the Sibley Guide to Birds. On the other hand, if you relate better to photographs or you want to see more pictures of birds in flight, nesting, up close, and far away, I would look to the Crossley ID Guide. But if you grew up loving National Geographic, as I did, it's an easy choice to break into the field of birding.
But if you simply can't choose, all three guides will easily complement each other and give you a deep and broad understanding of more than 1,000 birds common to North America.