There are 67 national parks in Mexico, which make up nearly one-fifth of the world's protected area. But what is considered a national park in Mexico? National parks, or "Parques Nacionales" in Spanish, are considered the first protection level for natural resources. They are one of the most popular tourist destinations for both locals and foreigners. They're protected areas dedicated to preserving natural resources such as flora, fauna, and natural habitats.
National parks are popular tourist destinations for both locals and foreigners because they offer an opportunity to enjoy nature with fewer risks. These parks have a system for inspecting and regulating human activities, such as camping or hunting, to make sure that the flora and fauna are protected from people. This is often a challenge to enforce, but national parks are the best ways to preserve nature.
Where are the National Parks in Mexico?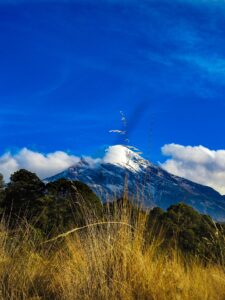 There are National Parks spread all across Mexico. Here's a list of all the National Parks and where they're located.
Baja California Sur: Bahía de Loreto National Park, and Cabo Pulmo National Park.
Michoacán: Barranca del Cupatitzio National Park, Cerro de Garnica National Park, Insurgente José María Morelos y Pavón National Park, Lago de Camécuaro National Park, and Rayón National Park.
Chihuahua: Basaseachic Falls National Park and Cumbres de Majalca National Park.
Oaxaca: Benito Juárez National Park, Huatulco National Park, and Lagunas de Chacahua National Park.
Quintana Roo: Arrecifes de Cozumel National Park, Arrecife de Puerto Morelos National Park, Arrecifes de Xcalak National Park, Costa Occidental de Isla Mujeres National Park, Isla Contoy National Park, and Tulum National Park.
Michoacán; Estado de México: Bosencheve National Park and Sacromonte National Park.
Veracruz: Cañón del Río Blanco National Park, Cofre de Perote National Park, and Sistema Arrecifal Veracruzano National Marine Park.
Chiapas: Cañón del Sumidero National Park, Lagunas de Montebello National Park, and Palenque National Park.
Yucatán: Arrecife Alacranes National Park and Dzibilchantún National Park.
Distrito Federal (Ciudad de México): Cerro de la Estrella National Park, Cumbres del Ajusco National Park, Desierto de los Leones National Park, El Histórico Coyoacán National Park, El Tepeyac National Park, El Tepozteco National Park, Fuentes Brotantes de Tlalpan National Park, Insurgente Miguel Hidalgo y Costilla National Park, and Lomas de Padierna National Park.
Querétaro: Cerro de Las Campanas National Park and El Cimatario National Park.
Baja California: Constitution 1857 National Park, San Lorenzo Marine Archipelago National Park, and Sierra de San Pedro Mártir National Park.
Nuevo León: Cumbres de Monterrey National Park and El Sabinal National Park.
Hidalgo: El Chico National Park, Los Marmoles National Park, and Tula.
San Luis Potosí: El Gogorrón National Park and El Potosí National Park.
Morelos; Distrito Federal (Ciudad de México): El Tepozteco National Park.
Guerrero: El Veladero National Park, General Juan N. Álvarez National Park, and Grutas de Cacahuamilpa National Park.
Nayarit: Isla Isabel National Park and Islas Marietas National Park.
Puebla: La Malinche National Park.
Estado de México; Morelos; Puebla: Iztaccíhuatl Popocatépetl National Park.
Coahuila: Los Novillos National Park.
Veracruz; Puebla: Pico de Orizaba National Park.
Zacatecas: Sierra de Órganos National Park.
Colima: Volcan Nevado de Colima National Park.
Tlaxcala: Xicoténcatl National Park.
Morelos; Estado de México: Lagunas de Zempoala National Park.
Estado de México: Los Remedios National Park, Molino de Flores Nezahualcóyotl National Park, Nevado de Toluca National Park and Desierto del Carmen National Park.
Safety Factors When Visiting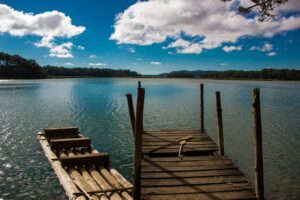 When visiting any of the National Parks in Mexico, there are some safety factors to take note of. Since the Mexican government has developed several National Parks that are popular tourist destinations, they have gone to great lengths to ensure safety throughout the parks.
If you're taking an organized trip to one, then your tour operator will be in charge of making sure that the tour runs smoothly. You shouldn't have to worry about a thing because they'll take care of the planning. Just be sure to pay close attention to your tour details so that you know what to expect, where to be, and important times.
The tour guides are very knowledgeable and will share information about the flora, fauna, and geological features to make your trip educational and fun. Guides will also point out the more dangerous wildlife, like scorpions and snakes, so that you can take proper precautions to avoid contact with them. You should always be aware of your surroundings and heed the warnings you're given.
If not with a tour guide, but sure you have some of the basics along with you.  If camping, make arrangements to be in approved camping areas, and remember that the water in Mexico is not ideal for Americans and Europeans — best to have a water filter or boil it first with a camping stove.
Even though you're taking the necessary precautions, don't forget to have fun! Remind yourself of why you're here in the first place. If you're traveling with the family, National Park trips are a fun way to learn more about Mexico's native wildlife and culture while also creating memorable experiences with your loved ones. If you're traveling alone, they're are a good way to make new friends and spend time quality time with yourself while exploring the great outdoors.
Popular and Interesting National Parks in Mexico
Although there are many popular National Parks in Mexico, a small handful stand out from the others. Let's talk about three that we consider stunning and worth a detour, which include the Iztaccíhuatl Popocatépetl National Park, Cañón del Sumidero National Park, and Basaseachic Falls National Park.
Iztaccíhuatl Popocatépetl National Park
This National Park combines two mountain peaks: The sleeping woman, Iztaccíhuatl, and the smoking mountain, Popocatépetl. The naming comes from the Náhuatl language. It's located in the state of Puebla, east from Mexico City. It's also one of the most beautiful, unusual, and natural parks in Mexico.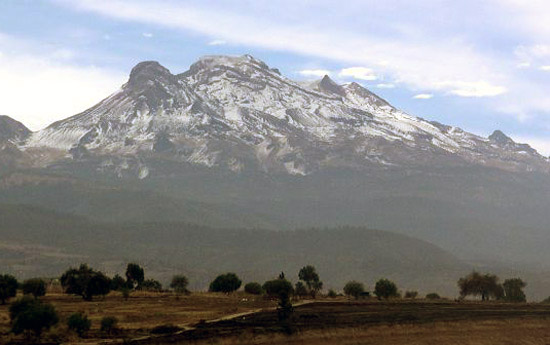 Iztaccíhuatl Popocatépetl National Park has pine, oak, fir trees, and some endangered species. Animals that are found here include coyotes, armadillos, rabbits, foxes, raccoons, skunks, squirrels, and some species of bats. The most common birds include doves, quails, roadrunners, and a large variety of crows. There's also a large population of reptiles in the area, including rattlesnakes, coral snakes, and various lizards. Fish species found near Lake Zazacoatlán include bass, carp, catfish, and perch that live among cattails, water lilies, or in the lakes' bottom muds or even within its banks.
The park offers some adventure sports such as horseback riding through the dense forests or climbing up to one of the peaks for a breathtaking view. There are also rock-climbing spots and hiking trails that visitors can take advantage of when exploring the beautiful park. It's as much a natural resource as it is an important historical site, so there's much to be learned about Mexico's past while enjoying the natural scenery.
Iztaccíhuatl Popocatépetl National Park is well-known for having a gigantic 17,800 feet volcano named "Popocatépetl," which is named after the Aztec God of Fire. The best time to climb this volcano is on a clear day, in the spring, or summer months. The views from this volcano can be described as stunning and awe-inspiring at the same time. On a good weather day, visitors will see all of Mexico City and Puebla City as well some amazing lakes such as Lake Zumpango, which is located just west of Popocatépetl.
There's also a very ancient large and mystic cedar tree, known as the "Centenario Cypress," which is located in the park. Another attraction is a beautiful lake called "Zazacoatlán," which was formed by water erosion and is located on the eastern side of the National Park.
Cañón del Sumidero National Park
This National Park, otherwise called the "Sumidero Canyon National Park," is located in central Mexico and is well known for its Sumidero Canyon. It's both the deepest and longest canyon in Mexico. The park is divided into four sectors, the Sumidero Canyon National Park, La Encantada Island Natural Protected Area, El Carrizal Biosphere Reserve, and San Andres Tuxtla Archaeological Zone.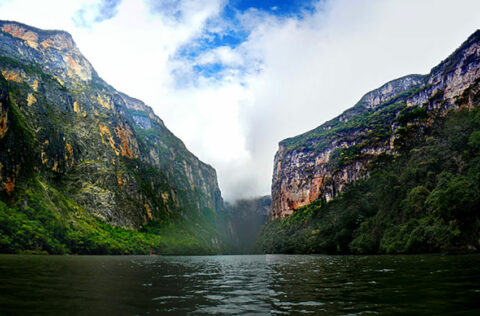 The Sumidero Canyon is a natural landscape of great beauty with steep walls that are hundreds of meters high. The canyon has been formed by the Grijalva River over millions of years. There are amazingly distinct formations such as "Tres Hermanas," which translates to "three sisters." It consists of large mesa-type landforms that overlook the Comapa Lagoon on top of which there is a biological station dedicated to scientific research.
The National Park is home to a great diversity of animal species such as monkeys, iguanas, various reptiles, jaguars, pumas, ocelots, bats, and many others. There are also many fish species; among them, some can be found nowhere else in the world, such as the "Cascabel Cichlid."
The canyon of Sumidero was home to the Chiapa people. Their origin is unknown, but they lived near the canyon in Chiapa de Corzo. They would be subdued by the Spanish in 1528. Today, the canyon acts as a boundary between the Zoque and Tzotzil.
Aside from all the history of the National Park, the canyon is also one of Mexico's most important tourism attractions; it has a great number of popular hotels, restaurants, and tour guides. The water is crystal clear, and offers wonderful views to such animals as sea turtles, dolphins, caimans, deer, and the Sumidero water snake.
Basaseachic Falls National Park
Basaseachic Falls is located in the Sierra Madre Occidental Mountain range, where streams and rivers have formed a canyon. The National Park is home to the largest forest of cedars. Some extremely rare plant species are protected there, such as the Rosa de Castilla, a wild Spanish rose that only grows in the area.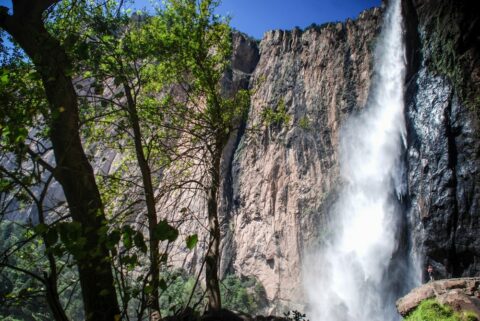 The main waterway runs through the National Park and provides an abundance of freshwater for local fishers, and this area also attracts vacationers and birdwatchers! Tourists can enjoy the scenery of Basaseachic Falls and see a wide variety of flora and fauna in their natural habitat. You may catch a glimpse of jaguars, otters, wild boars, and more.
A lovely and serene place, this park is known for its breathtaking natural beauty. Many visitors come each year to see the gigantic waterfall over 246 meters tall! Without a doubt, it'll be a once-in-a-lifetime experience that you'll remember forever. All of this, combined with the lush green scenery, you won't believe how gorgeous the surrounding views are.
After seeing the waterfall, you can explore the other attractions this spectacular park has to offer. There are more waterfalls than you could ever imagine, and they're all different heights! You better bring your highest-quality camera with you because there's going to be a lot you'll want to film.
One feature that makes this park so great is the nature preserve area. It's the perfect place for exploration, picnics, and time with friends and family. You can take a break and relax at one of the many riverside picnic areas. You'll need it after walking all day. The river will be flowing right next to where you sit. It's the perfect place to relax and take in everything around you.