Missoula can be found in Western Montana. The area is extremely well known for its various hikes, trails, fly-fishing, flora, and fauna. It's in the northern Rockies and has Rocky Mountain ecology. Some of the wildlife includes bears, bald eagles, deer, moose, catbirds, woodpeckers, swallows, beaver, and more.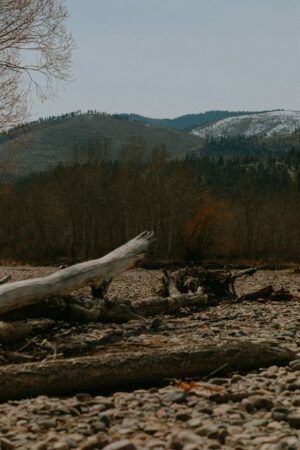 If you're planning a visit to Missoula, you may just want to check out some of these top rated trails available in the area.  Hiking in Montana is incredible.  Each one is unique and has something different to offer!
Mount Sentinel "M" Trail
The "M" of the "M" trail can be found on the west face of Mount Sentinel. It's actually been a Missoula landmark since 1908 and dates its origins back from when students shaped out the letter for the nearby University of Montana. Today, the M is made of concrete.  (fun fact, there is also an "M" in the Bridger Mountain range near Bozeman, which is the home of Montana State University.  It is also a good hike).
Access to this trail begins at the University of Montana across from Aber Hall on Campus Drive. You'll head up the front side of the mountain and over several switchbacks. When you arrive at the top, you'll have a sight of the famous "M" but also a gorgeous sight of Missoula.
At this point, you can continue heading upwards or return back to the city. If you continue up, you'll see
Mount Jumbo
Rattlesnake National Recreation Area
Water lines from Glacial Lake Missoula
The hike to the M is .75 miles. If you want to head to the top, it's 1.75 miles. The trail may not seem long, but it is steep. You'll gain over 600 feet in elevation. It's a common hike for athletes in the area.
If you head to the summit, you have a few choices: head back to the base of the mountain and the University of Montana, take the Crazy Canyon trail, or choose the Hellgate Canyon Trail.
Mount Jumbo Trail
If you want to see an "L" instead of an "M," head to the Mount Jumbo Trail! This letter represents the Loyola Sacred Heart Catholic School. The hike to the L is 1.5 miles and gains 500 feet in elevation. The out and back trail to the summit though is 6 miles. You may even spot paragliders as you head up!
The longer trail is rated as difficult, and while the 1.5 trail is fun, it is not quite as scenic as the trip to the summit. Dog-friendly, mountain biking and running is also available. The L trail is available all year to visitors, but may occasionally be closed to protect wildlife during the winter.
The hike can be steep in some parts, but the trail is wide. Sunscreen is highly recommended as there is very little shade on this trip.
Blue Mountain Recreation Area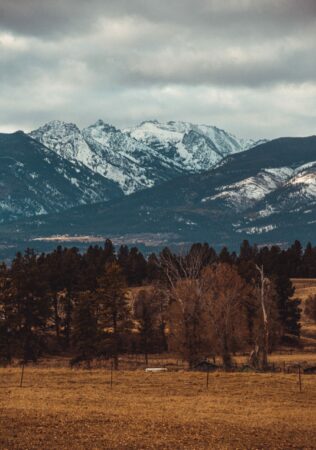 If you want an abundance of trails to choose from, we recommend visiting the Blue Mountain Recreation Area. Spreading 4,900 acres, there are 41 miles of trails available. It is just 2 miles out of Missoula and in the Lolo National Forest.
These trails are, of course, available to hikers, but due to the abundance of trails, you may see cyclists, equestrians, and ATV riders. Some of the hikes are even wheelchair accessible. Hunting, camping, and campfires are also permitted in some areas of the forest, but no paintball guns are allowed. Day hikes and backpacking are available to visitors.
One available trail in the area is the Blue Mountain National Recreation Trail #3.01. Rated moderate, the full length of the #3.01 trail is 10 miles. However, there are multiple access spots and you can opt for the shorter portion of 1.3 miles. Rated as moderate, only parts of this hike are open to cyclists. E-bikes are not permitted.
Rattlesnake National Recreation Area and Wilderness
Also located in the Lolo National Forest is the Rattlesnake National Recreation Area and Wilderness. It is only 4 miles north of Missoula. The South Zone is closed between 10 pm and 6 am. Some popular hikes in the area include
Boulder Lake Trail #333
The Boulder Lake Trail #333 is 6 miles point to point. Reaching Boulder Point, it is an elevation of 7,100 feet. This particular trail is only open between May 16th and October 14th. You'll see several birds and may also see squirrels, chipmunks, bears, mountain lions, and more on your trip. It is considered a moderate hike. Horses and dogs can use the trail, and parts of it are available for fishing. The best time to visit is between June and September.
Rattlesnake Main Trail #515
This trail used to be used for logging, so it is wide. 14.3 miles point to point, it connects with several other trails including the Wallman Trail. You'll be able to see open ground, forest, beaver dams, a river, lakes, and more. It's rated as difficult, but the first 9 miles can be easier.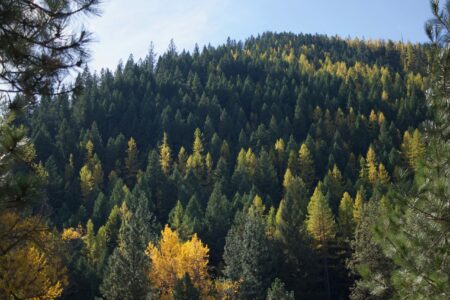 Sawmill Curry Gulch Loop Trail
Sawmill Trail #24.0 or Sawmill Curry Gulch Loop Trail is 5.2 miles long. It's a very popular hike and can connect to other trails in the area. Dogs are not allowed on this trail, but visitors can hike, bike, or run along it. It's considered moderate and, although open year round, is best between May and November. You'll gain an elevation of 826 ft.
Lolo Peak Trail #1311
Also available in the Lolo National Forest near Missoula is the Lolo Peak Trail #1311. Popular yet challenging, you can choose from two distances: 5.5 miles to North Summit (2,900 elevation climb) or 6.5 miles to Lolo Peak (3,300 elevation climb). Lolo Peak itself is 9,096 feet up. At the top you'll see stunning sights of
Missoula
Bitterroot mountains
Bitterroot valleys
Sapphire mountains
This trail is particularly popular in early winter and late spring for skiers and snowboarders. The snow won't be completely gone until early July.
O'Brien Creek Loop
The O'Brien Creek Loop is a less traversed trail in Missoula. It's a great option for any skill level and is open to both hikers and mountain bikers. The main loop is 7.7 miles long and is best visited between May and December. As with other trails in the area, it may be closed on occasion due to wildlife. It has an elevation gain of 1,100 feet and is dog-friendly.
This trail can be found right next to the Blue Mountain National Recreation area and the trailhead actually offers three trails: the wide O'Brien Creek Trail, the South O'Brien Creek Trail (5 miles), and the North O'Brien Creek Trail (4 miles). No matter which you select, you will end up in the same place and you can pick and choose which you'd like to take to complete your hike.
Ch-paa-qn Peak Hikes
Ch-paa-qn Peak, pronounced "Cha pa kwin," is 7,996 feet and is the highest point in the Ninemile Ranger District. On a clear day, this summit provides stunning views of the area. It's also known as Squaw Peak and locals may know it by that name more than Ch-paa-qn Peak, which originates from the original Salish place name.
One popular hike that takes you up this peak is the Reservation Divide Trail #98. It's a 7 mile out and back trail that is considered difficult. Best between May and October, it is dog-friendly as long as they are leashed. You'll be able to see beautiful views, wildflowers, wildlife, and more. Parts of this hike are very steep and has an elevation gain of 1,998 ft.
Missoula offers a wide variety of trails that vary in difficulty ratings, scenery, and more. There's no doubt that this part of Montana offers plenty in the way of day trips, backpacking, and adventures. Whether you want a leisurely stroll or a challenging hike, you'll find it in Missoula. Which of these top rated trails will you be visiting?